If you'd like to get a 'taste' of Andrea's writing style and some of her other capabilities, see samples below.
Andrea 'In the News'
CV Weekly Magazine

Andrea was named one of the Top 12 Most Interesting & Influential Women of the Coachella Valley by CV Weekly magazine.

Palm Springs Life – "40 Under 40"

Honored as one of 40 rising young professionals in the Coachella Valley by Palm Springs Life magazine.
(PDF)

The Public Record – Toppling the Top 7 Myths of Public Relations

Authored article featured in The Public Record addressing the top myths of public relations.
(PDF)

Andrea Carter Cooks Up Creative Marketing

Article featured in CV Weekly.
(PDF)
Spokesperson
Family Circle Coverage

Coordinated patient family article and quoted as spokeswoman in both article and follow-up column.
(PDF)

USA Today Quote

Quoted in USA Today as spokeswoman in an article on Rod Carew's support of a national awareness bike ride.
(PDF)

Pioneer Press Quotes

Served as spokeswoman for National Marrow Donor Program and AAA in St. Paul Pioneer Press articles.
(PDF)

TV News Segment

Spokeswoman for American Cab in this TV story about its Cab It For the Cure Breast Cancer Campaign.
(PDF)
Copywriting
City of La Quinta Ad

Copywriting for ad on new development while also conveying the City's historic charm still exists.
(PDF)

JW Marriott Las Vegas Mailer

Wrote copy for direct mail piece promoting summer stays at JW Marriott Las Vegas.
(PDF)

JW Marriott Desert Springs Ad

Created copy for ad geared towards locals highlighting the restaurants at JW Marriott Desert Springs.
(PDF)

Renaissance Esmeralda Mailer

Wrote copy for direct mail piece targeting holiday stays and events at Renaissance Esmeralda.
(PDF)
Articles
The Desert Sun - "Valley Voice: Shelter a safe haven for women and kids"

Authored article for The Desert Sun, Valley Voice, about Shelter from the Storm.
(PDF)

Home & Away magazine – "Minnesota's Other Metros"

Authored article for AAA's regional travel publication, Home & Away, about Minnesota city destinations.
(PDF)

Home & Away magazine – "Winter Getaways"

Wrote article for AAA's regional travel publication, Home & Away, about winter getaways.
(PDF)
Radio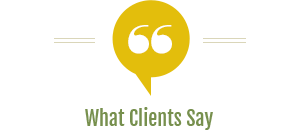 Andrea did an excellent job for Mastro's when we opened our Palm Desert restaurant in 2012. While Mastro's is well known and successful in places like Beverly Hills and Newport Beach, the Palm Springs area was a new market for us and we knew it was a very tight-knit community that we needed to become involved with. We hired Andrea to handle our grand opening public relations and launch party, and she made sure our guest list was made up of all the right community leaders and 'movers and shakers.' Our grand opening was very successful – we received a lot of positive feedback and a great deal of press coverage. Bringing her on board generated the buzz we were hoping for in this market, and we are happy to refer her to others.
Emily McFarland Miranda
Former Marketing Director, Mastro's Restaurants
---
Working with Andrea gives me such a feeling of relief combined with excitement! I know she would never drop the ball and she comes up with ideas that are priceless! She works tirelessly (and sometimes in the middle of the night when her creativity strikes her) to make sure that she understands the goals of the project and gets it right the first time, every time. Whenever we need content written for a website, public relations or event management, she is the one we call to handle it. Her media relationships are an amazing asset that not everyone in PR can master. She is always on-time and on-budget which makes for happy clients. I highly recommend "digging in" with Andrea to make your marketing dollars count!
Kate Spates
President, Graphtek Interactive
Recipe for Marketing Success
---
If you're spending big dollars on advertising, be sure your ad campaigns are worthy of those buys. If your creative approach doesn't resonate with prospective customers – or at least make them stop and take note – why bother? Good creative campaigns are an investment, but can be amortized over time if used to build your brand effectively.