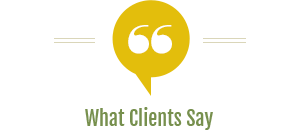 Andrea acts as our Marketing Director, handling all aspects of our marketing and promotions for the past 5 years – from public relations and branding to media buying and managing production of all of our radio, TV and print advertising. She's reliable, she comes up with creative ideas, and she knows how to continue building and reinforcing our brand. I've been happy to refer her to friends. She's the best.
Greg Klibanov
General Manager, American Cab
---
Andrea Carter is the consummate professional. Andrea has been an extension of my marketing team for more than a decade, and we partner very well together to conceptualize and implement effective healthcare marketing programs. She combines talent, passion and a can-do attitude to bear strategies that help contribute to an organization's bottom line.
Joe Ruddon
Marketing & Business Development Director, Hi-Desert Medical Center
Recipe for Marketing Success
---
Public relations cannot stand on its own, nor can advertising, social media or e-commerce. Successful marketing plans incorporate a multi-tiered approach which connects with target markets on a variety of levels, creating the ultimate marketing victory – top-of-mind awareness.